Factory in Moscow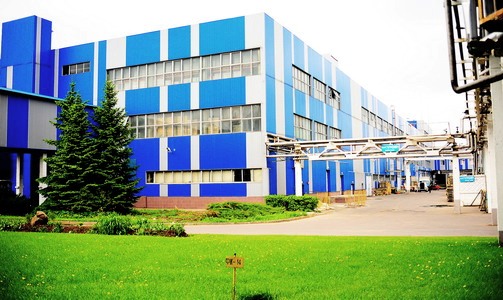 Faberlic owns a 45,000 m² state-of-the-art production facility in Moscow and it is here that the company's unique oxygen cosmetics for skin and hair are made, along with its range of homecare products.
Based on European quality standards, Faberlic's manufacturing base is fitted out with the most advanced and environmentally friendly equipment for the automated production, dispensing and packaging of the cosmetics. Its potential capacity level and vast production areas put the factory firmly in the list of Eastern Europe's largest cosmetics enterprises.
Production complies with ISO, GMP and halal international quality and safety standards. Observance of the GMP rules enables the manufacturing process to be standardized and achieve a high quality of products, and is vital for the release of products onto the international market.
2018 production volume amounted to 155.5 million units with 21% of the production (by quantity) was for export. Global revenue totaled $463 mln in 2018.
Since 2017, production has been undergoing continued and intense modernization. A new full-cycle of production lines has come into operation, enabling the creation of finished products. The ingredients are mixed, bottled, labeled and placed into corrugated cardboard packaging all on-site.
The production capacity of the new lines is 80 units of finished products per minute. This is three times that of the lines of the previous generation.
2018 saw the launch of 11 new production lines.