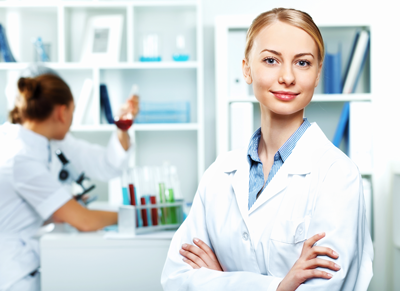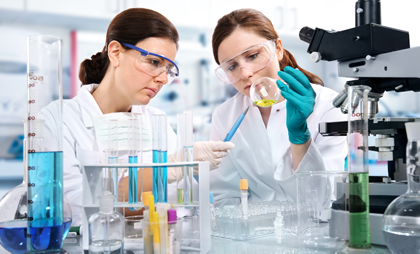 Faberlic's Center for Research and Development (CRD) was established in 2005.
The task of the CRD is to come up with innovative new cosmetic formulas, bring them into production, and carry out research work with the world's leading laboratories.
The greater part of the scientific development work here involves innovative ingredients, the technological side of cosmetic production, and innovations in the field of cosmetic chemistry.
Meticulous attention is paid to evidence-based cosmetology and the clinical testing of samples.
Research is focused particularly on the use of transdermal oxygen carriers in cosmetology, and formulas based on perfluoro compounds (AQUAFTEM-O2 and its modifications). Today, 32 patents, including international ones, have been granted based on the efforts of the experts working at Faberlic CRD.
Faberlic uses a scientific approach to formulas and the production of cosmetics, utilizing ingredients of the highest quality obtained from the largest primary producers. Our unique Oxygen Complex (Aquaftem®, Novaftem – O2™) that brings oxygen right to the skin cells is the trump card of the company's cosmetics range. This ingredient is based on the work of Soviet scientists from the USSR Academy of Science's Institute of Cellular Biophysics in Pushchino.
The production and application of the Aquaftem® Oxygen Complex in cosmetics as well as many other unique ingredients of the product range are patent protected and represent the exclusive components of Faberlic cosmetics.
The structure of the CRD includes a laboratory for new development work, where formulas are created for cosmetic products and research conducted, and a quality management department, which includes a physico-chemical and microbiological laboratory where full control is carried out for compliance with product quality parameters, air purity equipment is manufactured, and quality control of incoming raw materials and packaging is performed. From 2017, this list of activities will also include the quality control of Faberlic's own tube production.
The CRD's efforts ensure the certification of production according to ISO, GMP and halal standards, with compliance being confirmed by an annual audit.