New program in the Expert series. New product in catalogue №15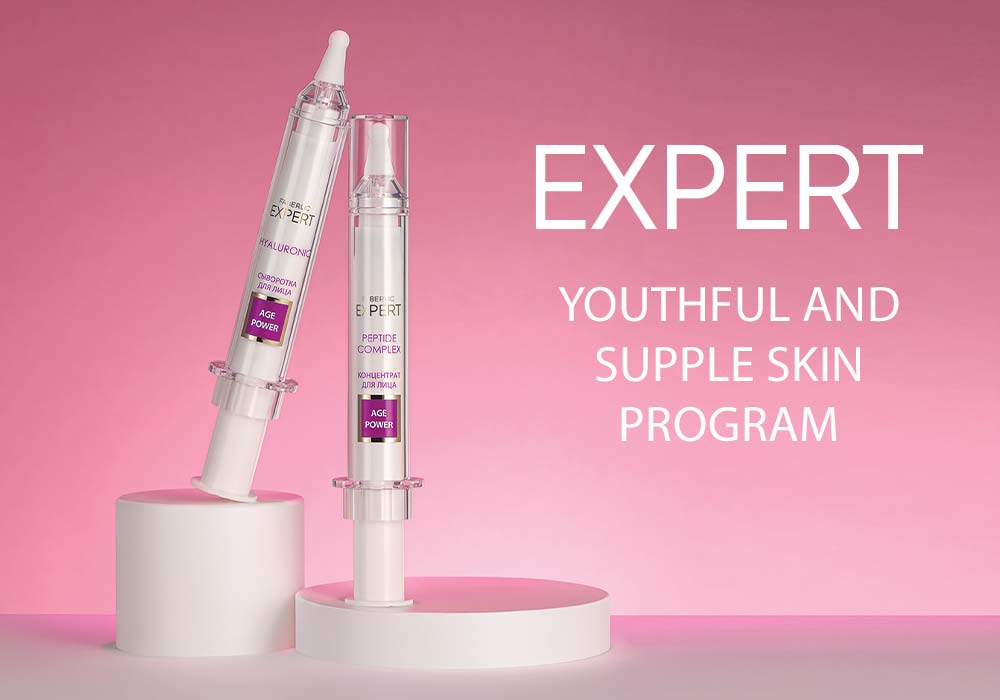 Your face is affected much more intensely by aggressive environmental factors than all other parts of your body. Plus, all the emotions you experience and express are almost always shown with facial expressions. It is no wonder, then, that your face is also where the first wrinkles show up.
Faberlic worked with a team of dermatologists to develop the Youthful and Supple Skin program, which is aimed at rejuvenation and aesthetic beauty. This is a modern alternative to popular salon procedures.
Stop Wrinkles peptide complex concentrate is a great home alternative to botox. This product contains patented peptide sYN®-AKe. It allows your facial muscles to relax without losing the ability to express emotions, reduces the intensity of muscular action, smooths small and medium wrinkles, and supports and prolongs injection effects.
Hylauronic Deep Wrinkle Correcting serum is an efficient home alternative to hyaluronic fillers. The serum's ingredients provide a quick-acting and long-lasting filling effect. The product smooths deep wrinkles, intensively moisturizes, and makes your skin toned and supple. You will notice results several hours after applying.
The Youthful and Supple Skin combined program will gentle remove signs of age and smile lines, moisturize, and improve the overall condition of your face.
.