Something new for the cold weather. New product in catalogue №14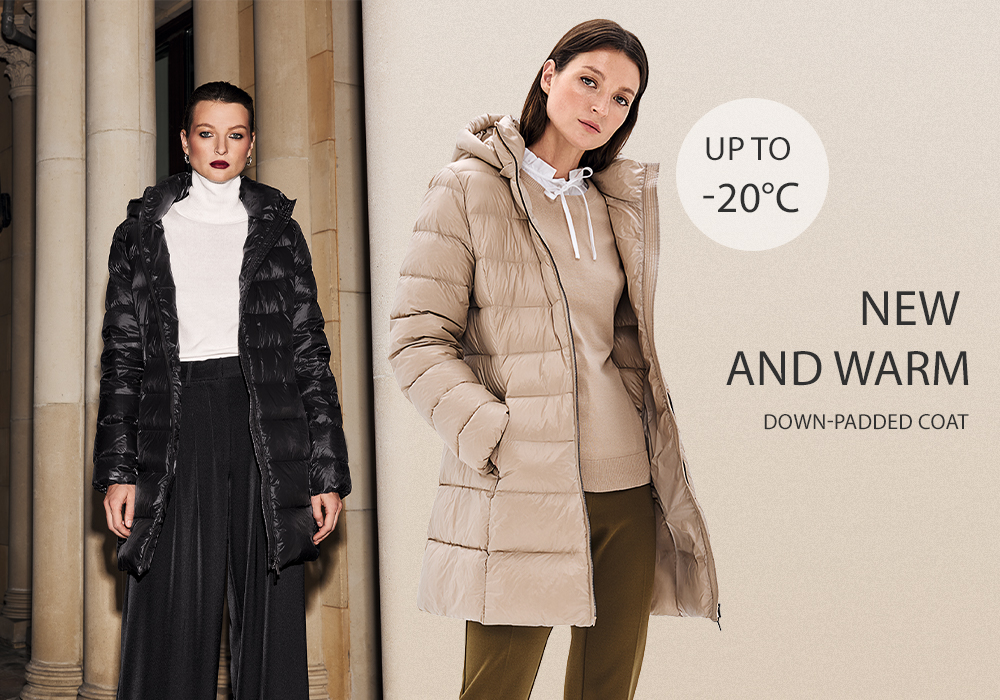 A down coat is a warm article of clothing that doesn't fear cold or strong gusty winds. Down makes it incredibly warm and light, which are undeniable advantages when choosing winter outerwear.
For the first time ever in the Faberlic catalogue: a down-padded coat! The balanced composition of the insulation is suitable for temperatures down to -20°C: 90% down and 10% feathers. The horizontal stitching means this model retains its shape perfectly, and the double metal zipper is comfortable and practical. The slightly fitted straight fit makes the down coat versatile to match any look. It can be worn with jeans or thick knit trousers in a smart casual style, but you can also create a clean-cut classic look by wearing your favorite cashmere coat over the down coat. Start your winter fashion preparations now!