Finding your shade is now easier than ever. New product in catalogue №14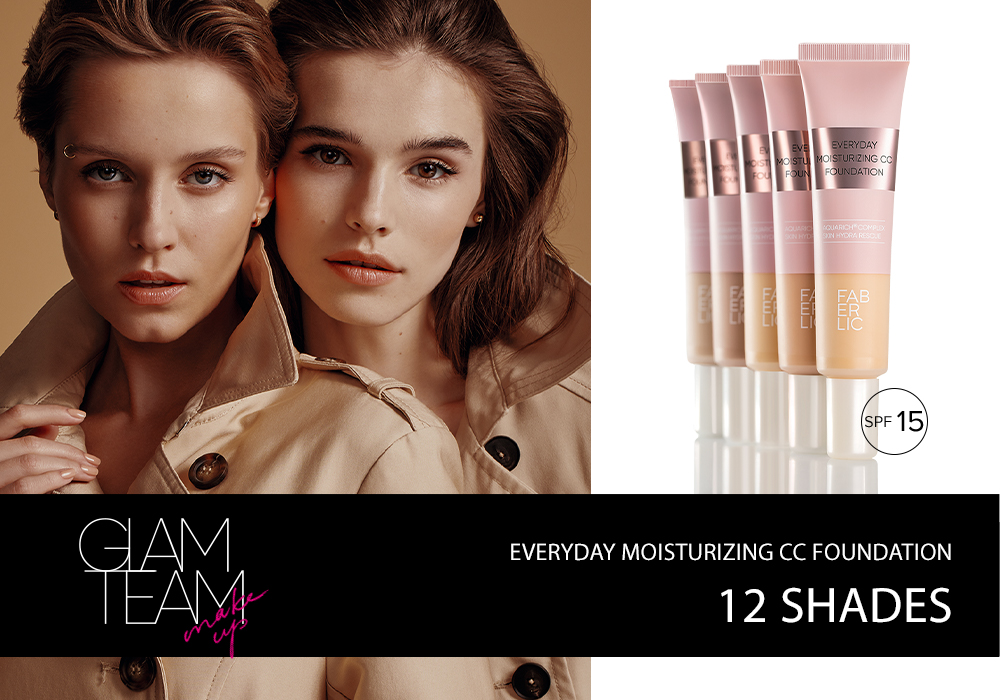 The newest beauty arrival in the Glam Team series is Everyday moisturizing foundation with aquarich complex and hyaluronic acid. According to research done by Rahn, aquarich complex deeply moisturizes skin, and hyaluronic acid promotes cell regeneration. This foundation gives you flawless coverage and improves your skin day after day.

All twelve shades create even coverage and visually even out skin tone, leaving your face soft and velvety. Hyaluronic acid means the foundation not only transforms your appearance, but also helps reduce fine lines. Join our beauty team!