New shades of Stay.True lipstick! New product in catalogue №14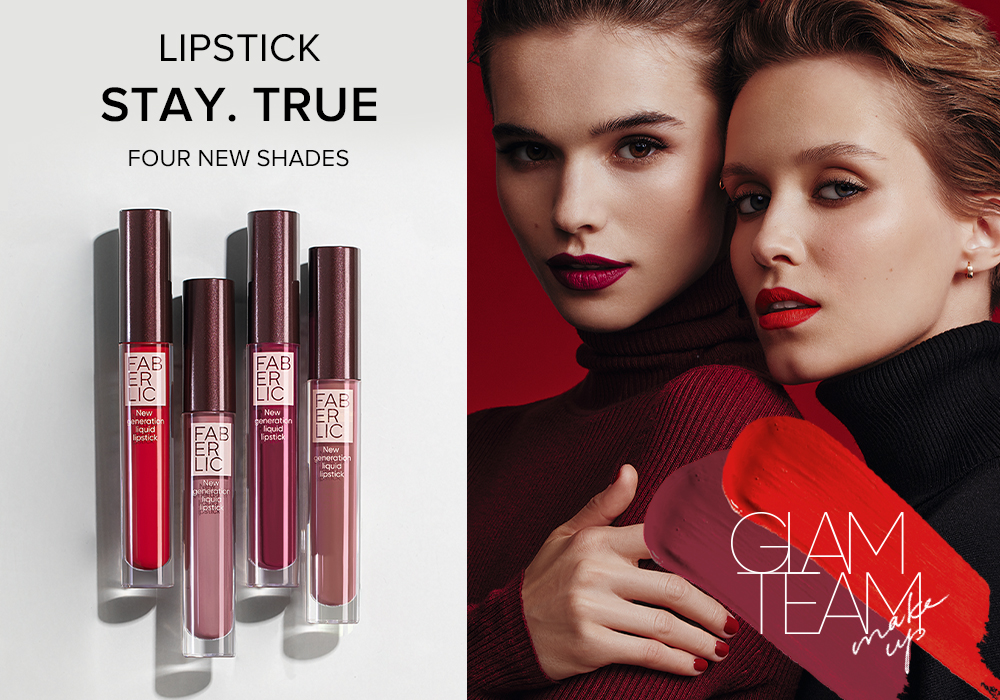 Matte textures have remained at the peak of popularity for several years, and create competition for glossy lipsticks. Any fashionista's arsenal always includes 2-3 shades of her favorite matte finish to perfectly emphasize her look, personality, and mood.
Next-generation long-lasting Stay.True liquid lipstick gives lips volume, colour, and a weightless matte effect. The sail-shaped applicator perfectly contours your lips and provides perfect application in one swipe. The active ingredient buxom lip noticeably increases lip volume. The lipstick's undeniable benefits have made it a hit among all the Glam Team matte lipsticks.
The matte revolution continues! New shades of Stay.True liquid lipstick:
• Smoky pink (40874) is universal and practical for all colour types. Emphasizes naturalness, tenderness, and elegance.
• Cashmere rose (40875) is perfect for those with fair skin. This nude shade is on-trend and natural at any time.
• Scarlet (40876) makes a perfect accent. Neutral makeup and bright matte lips are one of the most fashionable makeup combinations that stylists use.
• Marsala (40877) is a dark wine shade for a spectacular evening accent. If you want to turn heads, this lipstick should definitely be in your makeup bag.