Let tie dye into your wardrobe! New product in catalogue №13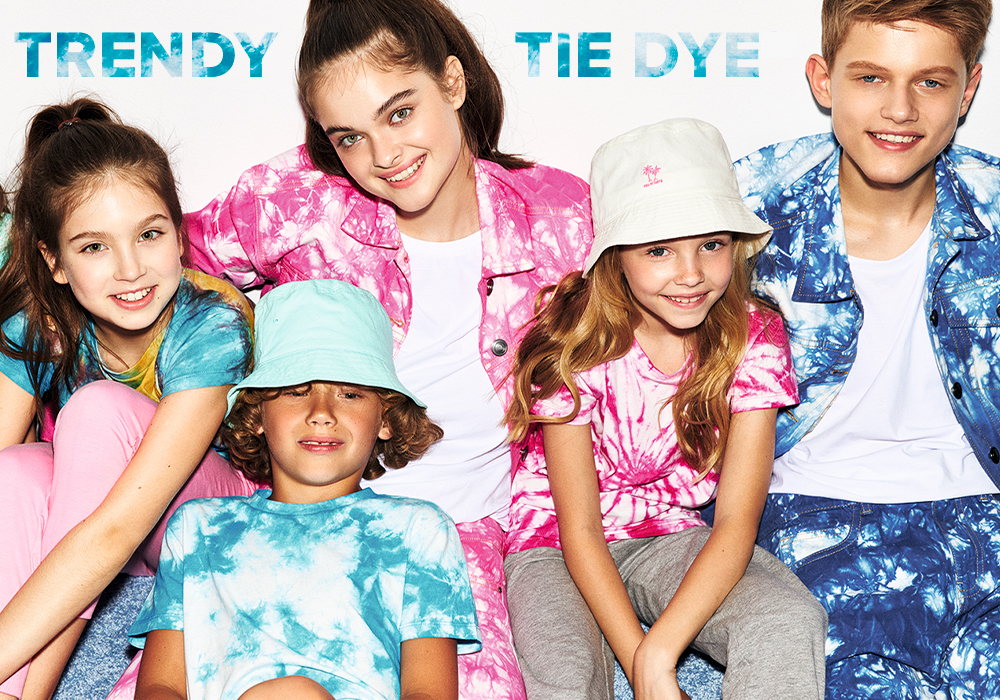 New TRENDY TIE DYE Faberlic clothing collection for teens and children. The simple yet complex tie dye technique transforms even simple clothes, making them unique and unrepeatable. The process itself has several stages: fabric is tied in certain places, then dipped in boiling dye. After some time, the material is removed and cooled, and the knots are loosened. Stripes of the original fabric remain where the knots were, while the rest of the fabric takes on the color of the dye.
Nowadays, tie dye print is popular on a variety of clothes from your wardrobe: jeans, skirts, dresses, t-shirts, jackets, longsleeve shirts, sundresses, shorts, hats, etc. Faberlic always keeps up with the latest fashion trends and is proud to present our cool TRENDY TIE DYE collection. Stay on trend with us!