Milky delight! New products in catalogue №12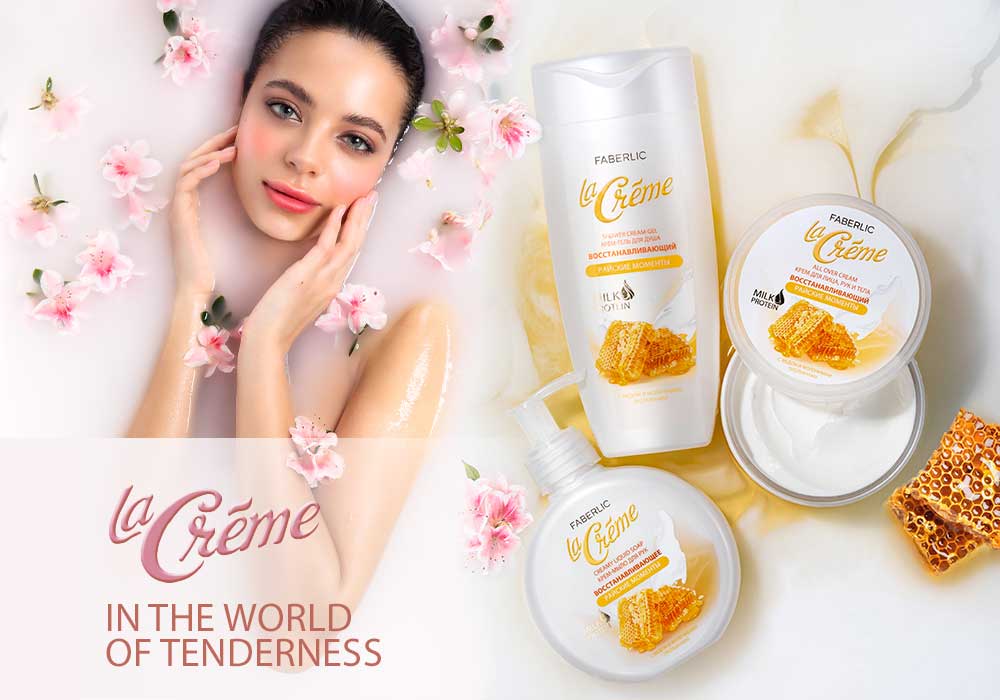 Milk and its derivatives are highly valued in cosmetology for the gentle effect they have on skin, relieving it from dryness, irritation, and redness. When milk proteins come in contact with skin, they renew the epidermis, stimulate cell division, and encourage collagen synthesis. Give your skin some true delight with new products from the La Crème collection.
Their exquisite formula of milk proteins and honey makes skin velvety and moisturized while strengthening its local immune system against environmental factors.
LOTS OF CHOICES:
• Invigorating shower cream-gel 250 ml
• Invigorating face, hand, and body cream 150 ml
• Invigorating hand cream soap 200 ml
A sea of tenderness! A sea of rapture! A sea of delight with the new La Crème collection!