Denim SS2020 clothing collection. New in catalogue №12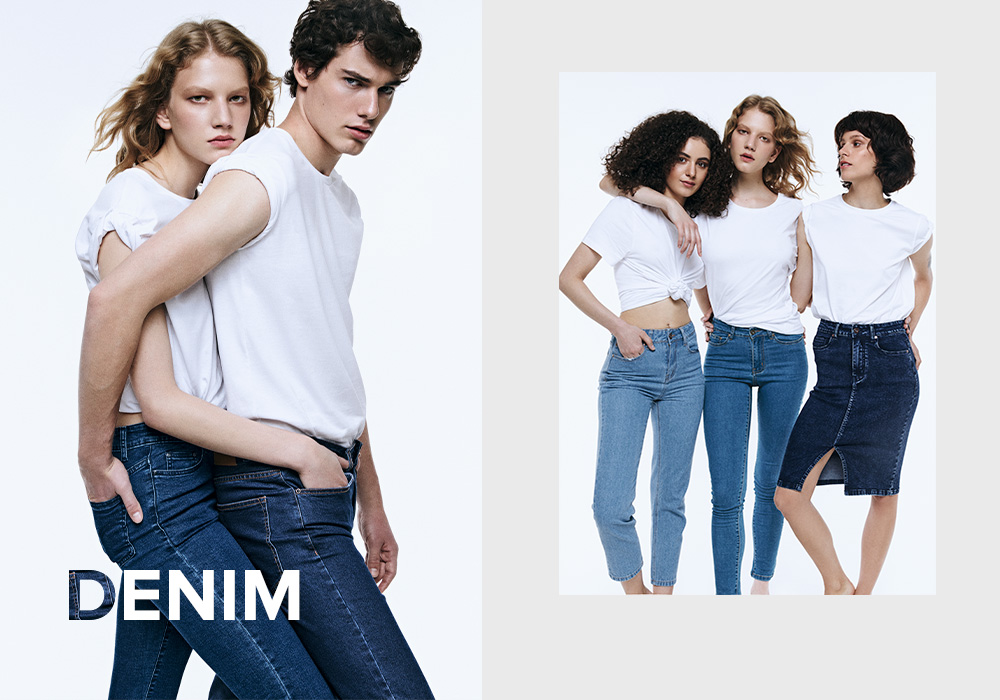 Nowadays, it's hard to imagine a modern wardrobe without at least one pair of comfortable jeans. In the new Denim collection, we have jeans in all different silhouettes and fits for women and men.
The women's collection will delight with a light high-waisted denim skirt featuring a playful slit, plus skinny jeans in classic blue, navy, and black.
Men will be impressed with the straight cut, average fit models, and the overwhelmingly natural material: 80% cotton, 19% polyester, 1% elastane. The tapered jeans will appeal to the younger generation who are always on top of fashion trends.
The Denim collection can be combined with a wide variety of shirts, t-shirts, and blouses. Every model is practical, feels good, and was designed to make your look something special!