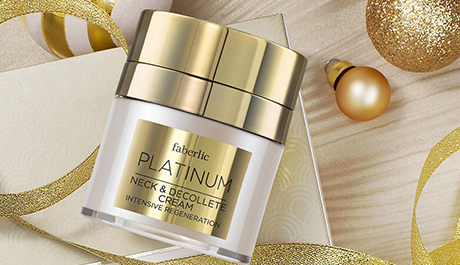 It is never too early to start daily skincare routine for your neck and decollete, because this sensitive area is the first one to display your real age! Is it right to use your favorite face cream on your neck and decollete too?
Neck skin is much thinner than facial skin and it is never oily. Quite the opposite, it is dry in most cases, and normal-to-combination skin face cream is not the best choice for it. The signs of ageing show up sooner on this part of the body, creating a special need for targeted care, including concentrated formulas infused with a plentiful of active ingredients.

Your neck and decollete cream should work efficiently to promote collagen production, fight the appearance of fine lines and sagging. It is worth buying special products for this area, such as a delicate anti-aging cream and regenerating mask. It is important to apply the cream in the correct way, in an upward motion, from chest to chin, in order to intensify the lifting effect.