Weight:
40 gr
Graduated Compression tights are perfect for women that keep standing for long periods of time.
Density – 40 den.
Graduated compression stimulates blood circulation and fights the symptoms of fatigue.
Reinforced supporting top panties.
Cotton gusset.
Flat seams.
Shaped foot.
Reinforced invisible toe.
Attention! Tights are intended for individual use and may not be returned or exchanged.
Sizing chart: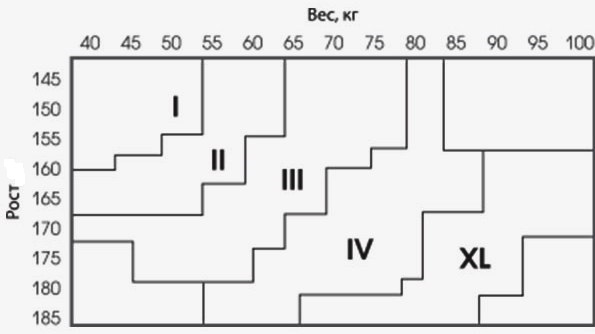 Made for Faberlic JSC, 4 Nikopolskaya str., Moscow, Russia
Country of Origin: Italy
Importer: prem. 25, 3 Gikalo str., Minsk, Faberlic-RB FLLC
81% polyamide, 16% elastane, 3% cotton.
User
Recommendation

(713395309)


Timoshenko Raisa Danilovna

Усинск

06.05.2019


Колготки очень хорошие, ношу, наверно, уже недели 3, но чередую с обычными 20 ден для того, чтобы понять, отечность появляется к концу дня или нет, обычно сапоги не застегнешь, но с ними отеков нет, и ещё купила подушку ортопедическую - и вообще класс, т.к. целый день за компьютером работа, спасибо за такие колготки.

(708452031)


Gadieva Luza Mirzamuhametovna

Уфа

24.03.2019


Классные колготки. На рост 158 взяла ll S, отлично сидит. Неделю надеваю. На работе титановые стружки. Пока держатся. Магазинные на один день хватало.
Results 1 - 2 of 2