Weight:
30 gr
Elastic silky tights:
Density – 40 den.
Supporting top panties.
Flat seams.
Reinforced toe.
Attention! Stockings are intended for individual use and may not be returned or exchanged.
Sizing chart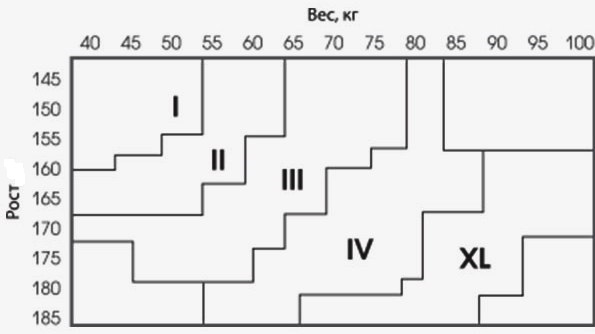 Made for Faberlic JSC, 4 Nikopolskaya str., Moscow, Russia
Country of Origin: China
Importer: prem. 25, 3 Gikalo str., Minsk, Faberlic-RB FLLC
85% polyamide, 15% elastane.
User
Recommendation

(701889873)


Dzharmuhambetova Altynai Salimzhanovna

Нур-Султан

06.10.2019


Я уже 6 лет заказываю в Фаберлик товары, колготки были самыми любимыми, их я покупала только здесь. Они прочные, шелковистые, в них кожа не чешется, как с другими колготками, но что в последнее время творится с Фаберлик?! У меня 5 пачек колготок лежат пылятся, а все от того, что размер не соответствует действительности, покупаю как обычно S, а приходит размер на рост чуть ли не 190см!!! Они без конца сползают и приходится их все время поправлять! И почти нет размеров 1 (XS), вот они-то, наверно, и были бы как раз, хотя с 2-кой (S-кой) никогда проблем не было. Очень жаль.

(705266551)


Sharoiko Natalya Ivanovna

Иртышск

12.04.2019


Колготки действительно хорошие по качеству, но жаль, что теперь они выпускаются в размере М/L, на мой рост 163см оказались длинными, внизу собираются, очень неудобно, приходиться все время поправлять. Хотелось, чтобы было отдельно М и L.

(710984524)


Kurelyaka Irina Viktorovna

Тихорецк

03.04.2019


Колготки действительно хорошие. Нежные, шелковистые. Но большемерят: на мои параметры (рост 164, размер 44) размер 2 оказался велик.

(710745482)


Zimina Yuliya Borisovna

Кострома

03.11.2018


Приобрели колготки. Супер прочные, очень классные по ощущениям. Не пожалеете, если купите их.

(702850856)


Sverkunova Ella Gennad'Evna

Братск

26.09.2018


Колготки лучше, чем ожидала. Размер соответствует. Шелковистые, с характерным блеском. Карамельный цвет слился с моей смуглой кожей тон в тон.

(711058040)


Zeleva Yuliya Markelovna

Арсеньев

10.09.2018


Колготки заказала только дымчатые, проще говоря, серого цвета, они очень редко встречаются в магазине. По качеству нежные, шелковистые. Заказывала 20 и 40 den. Заказала размер побольше, т.к. надевая, трудно нагибаться, но оказалось, что колготы хорошо тянутся, легко надеваются. Закажу еще свой размер и разной расцветки.
Results 1 - 6 of 6