Weight:
506 gr
,
Volume:
500 ml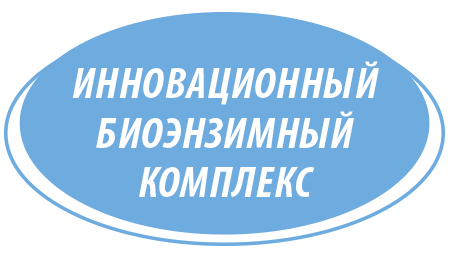 Concentrated Liquid Laundry Detergent for Whites boasts a unique formula infused with the innovative bio-enzyme complex and patented additives that ensure excellent washing results and keep your garments continuously white without any greyness.
Instantly dissolves and starts working even in cold water.
Rinses out completely, does not leave any stains or streaks.
Recommended for white and light-colored fabrics of various types (except wool and silk). Keeps garments continuously white without any greyness.
Effectively tackles dirt and stains of different origin.
Protects fabric fibers against fluffiness and pills.
Can be used to wash clothes worn by the entire family.
Economical consumption – 30 ml per laundry! 1 bottle = 3.5 kg of any other popular laundry detergent.
Suitable for hand and machine wash at temperature from 20 °C to 60 °C, regardless of water hardness.
Friendly towards fabric and soft on hands (pH neutral).
Eco-friendly, bio-degradable formula. Free from chlorine and phosphates.
The best features of laundry gel and powder detergent for dazzling cleanness!
Shelf life: 24 months from the production date.
Certificate of Quality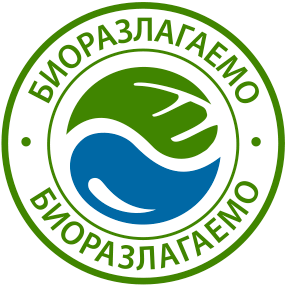 Certificate of State Registration


Made for Faberlic JSC, 4 Nikopolskaya str., Moscow, Russia
Country of Origin: Russian Federation
Importer: prem. 25, 3 Gikalo str., Minsk, Faberlic-RB FLLC
Contains: water, 5-30% non-ionic surfactants based on coconut oil, 5-15% fatty alcohols methylsulfonate sodium salt (based on coconut oil), less than 5% soap (based on vegetable oils), etidronic acid, propylene glycole, polymer, enzymes, optical bleaching agent, fragrance component, cosmetic colorant, preserving agent.
Recommended for any washing machines and hand wash.
Do not overload the washing machine drum.
When choosing the wash cycle and temperature, follow the instructions on care labels! Wash light-colored clothes separately from dark and bright garments, as well as from those with a fading dye.
Do not use for wool and silk!
Do not apply onto fabric and clothes in concentrated form.
| | | |
| --- | --- | --- |
| | Temperature | Dose |
| Machine wash | 20–60 °С | 25-35 ml |
| Hand wash | 20–60 °С | 20 ml per 5 liters of water |

In case of tough stains and/or hard water, increase the dose up to 60 ml.
Perfectly pairs with any Faberlic Home Fabric Softener.
Precautions:
Use as directed only.
Keep in a tightly closed bottle away from food products and out of reach of children.
Attention! May be dangerous if swallowed. If ingested, rinse mouth with water. Seek for medical help if necessary. May cause skin irritation – avoid long contact with highly sensitive or damaged skin. Causes eye irritation. In case of contact with eyes, rinse them carefully with warm water for several minutes.
Storage requirements:
Keep in a dry place at temperature from +5 °С to +25 °С.
Dispose of as domestic waste after the expiry date.
User
Recommendation

(711106325)


Bilyalova Al'Bina Faizovna

Казань

27.08.2019


Очень понравился мне этот жидкий гель, один раз белье испачкалась кровью, замочила белье в тазике, добавила гель. Через некоторое время пятна исчезли, то есть его можно использовать вместо отбеливателя.

(703679452)


Deniskina Larisa Nikolaevna

Астрахань

12.08.2019


Лучшее средство для стирки! Идеально отстирывает!!!

(713655398)


Vahitova Alina Muhtarovna

Стерлитамак

01.05.2019


Шикарный жидкий порошок! Тюль отлично отстирал! Стала как новая.

(709643513)


Nakonechnaya Tat'Yana Anatol'Evna

Железинка

30.03.2019


Очень хороший жидкий гель, стирается им больничный белый халат, отстирывает хорошо, цвет белее становится, класс.

(712400127)


Dukler Elena

Абинск

09.01.2019


Действительно, хорошо отстирывает. Долго мучилась со школьными рубашками и майками сына, сколько не стирала, они были серые. По совету подруги купила попробовать средства для стирки Фаберлик, в том числе для белого. Рубашки и майки стали белыми. Я не могу нарадоваться, что попробовала Фаберлик. Мне нравится все средства. Жалею, что столько лет тратила деньги на магазинную химию.

(705074068)


Kud'Yarova Meruert Kanatovna

Карабулак (Ескельдинский РУПС)

26.11.2018


Черные пятки на белых детских колготках и брызги от грязи на них же отстирались на ура! Действительно, стирают. Решила перейти на них, обычные порошки - деньги на ветер.

(711755902)


Sultanova Venera

Ижевск

02.10.2018


Отличный жидкий порошок для белого белья. Замечательно отстирывает, вещи после него мягкие и приятные на ощупь, если добавить кондиционер с аромокапсулами.

(702205463)


Grigor'Eva Nadezhda Mihailovna

Чебоксары

13.08.2018


Белым вещам нужен достойный уход, иначе они станут серыми! Этот гель отлично для этого подходит!

(706325023)


Pavlovetz Viktoriya Sergeevna

Жабинка

04.11.2017


Отличный гель. Очень понравился.

(708852267)


Bahareva Elena Vital'Evna

Новосибирск

26.09.2017


Средство понравилось. Белое белье после него отличное, кажется, даже на тон-два белее. Буду покупать.

(707246103)


Kyzdarbekova Asel' Sadvakasovna

Шу

04.09.2017


Мама моя довольна данным средством. Рубашки и блузки учеников в отличном состоянии.

(706090243)


Kovrov Mihail Sergeevich

Родники

29.06.2017


Я не очень люблю и чту жидкие стиральные порошки и, купив, готовилась покритиковать средство. Но все очень хорошо простиралось, и я осталась довольна результатом.

(706306750)


Rekaikina Oksana Aleksandrovna

Таганрог

23.06.2017


Средство - восторг! Люблю белые полотенца, белое постельное бельё. Закрывала сок из черешни и, понятно, что все кухонные полотенца в огромных пятнах. Налила это средство для белых тканей, добавила пятновыводитель Faberlic и поставила машинку на максимальную температуру, 90 градусов. Вуаля! Всё отстиралось без следа, а раньше после стирки приходилось вываривать. Вообще-то, попробовала для стирки практически все средства Faberlic и ни одной претензии, это при том, что вода очень жёсткая у нас, и выстирывать на "отлично" всегда было проблематично.

(706627929)


Bralit Svetlana Vladimirovna

Уфа

07.06.2017


Очень довольна этим средством. После стирки с применением этого жидкого порошка, белью возвращается первоначальный белоснежный цвет. Запах на вещах не оставляет. Покупаю второй раз. Очень довольна.

(700345161)


Shadrina Lyubov' Gennad'evna

Улан-Удэ

06.06.2017


Первый раз попробовала гель для стирки белого белья. Раньше пользовалась только порошками, и это мой первый опыт. Всегда сталкивалась с проблемой желтизны белого белья... На каком бы режиме не стирала, все равно не была довольна результатом. И эти бесконечные пятна на белом. Так вот, очень довольна результатом. Честно, пятна он не отстирывает, они, конечно, уменьшаются, но все равно есть. Но вот белизна, я была приятна удивлена, какое белье стало белоснежное. Теперь только гелем буду стирать белые вещи.
Results 1 - 15 of 28