Weight:
511 gr
,
Volume:
500 ml
Expert Cleaning Concentrated Universal Cleaner quickly and easily removes dirt and grease from most washable surfaces in the kitchen. The unique formula guarantees instant, soft and thorough cleaning,

economical consumption and low foam formation.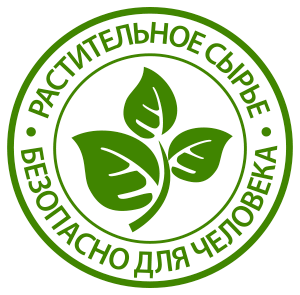 Washes off easily and does not leave any streaks even on glossy surfaces.
Expert approach to cleanness>
Recommended for tabletops, shelves, refrigerators, microwaves, kitchen furniture, tiles and other surfaces made from various materials, such as plastic, ceramic, porcelain, glass, natural stone.
Maximum effective against kitchen dirt, grease and food residue.
Does not damage plastic, natural and other delicate surfaces.
Does not leave any streaks.
Easy to wash off.
Makes further cleaning easier.
Quickly destroys pungent cooking and food odours.
Soft on hands (may be used without gloves), pH neutral.
Sweet citrus scent.
Suitable for daily use.
Bio-degradable, free from chlorine and other aggressive components.
Shelf life: 24 months from the production date.
Certificate of State Registration
Made for Faberlic JSC, 4 Nikopolskaya str., Moscow, Russia
Country of Origin: Russian Federation
Importer: prem. 25, 3 Gikalo str., Minsk, Faberlic-RB FLLC
Contains: water, 5-15%: non-ionic surfactants based on coconut and palm oil; less than 5%: sodium citrate, polymeric ether, xanthan gum, fragrance component, preserving agent, cosmetic color.
May be diluted in ratio 1:2 - 1:5.
For greater convenience may be used with a diluter bottle and trigger sprayer (product code 112161).
Use in concentrated form to remove old grease or stuck-on stains. Apply to the dirty area, leave for 1-5 minutes if necessary, then wipe the surface with a clean wet cloth or sponge.
Avoid long contact with wood, aluminum, painted and varnished surfaces, as well as with surfaces made from unknown materials. For natural and glossy surfaces, pretest on an inconspicuous area.
The diluted solution is characterized by higher foam formation than the concentrate.
Precautions:
Use as directed only!
Store in a tightly closed bottle, away from food and out of reach of children.
Attention! May be dangerous is swallowed. If ingestion occurs, rinse mouth with water.
Avoid contact with eyes. If in eyes, rinse them immediately with clean water. Seek for medical assistance if necessary.
User
Recommendation

(712975168)


Kan'Kevich Anton Aleksandrovich

Минск

04.12.2019


Очень хорошее средство. Я оценила. Спасибо.

(715283737)


Karazhigitova Zhanar Orazbekovna

Нур-Султан

26.11.2019


Очень хорошее средство. Прекрасно отмывает плитку и вытяжку.

(705948296)


Dodova Hava Abdulmazhitovna

Малгобек

08.11.2019


Шикарное средство! Лучше не встречала... Самое главное, можно пользоваться без перчаток... На кухне чистила все с этим средством... Очень довольна...

(704265040)


Golubkina Nataliya Alekseevna

Волгоград

06.10.2019


Супер средство!!! Кухня вся обновленная, чистая и свежая!!! Средство великолепное и с приятным ароматом! Можно даже перчатками не пользоваться при маникюре! Рекомендую!!!

(714262109)


Minaeva Oksana

Суровикино

17.09.2019


Средство эффективное! Сама мыла авто, капнула немного в ведро. С первого раза отмылись пятна от насекомых! Полный восторг!

(712482440)


Melezhik Svetlana Yur'Evna

Крыловская

16.09.2019


Согласна со всеми, классное средство, омывает хорошо.

(713888068)


Ushakova Alina A

Nagold

25.08.2019


Очень довольна, моет всё, что угодно. Посуда, мебель, полы. Я даже ванную комнату им мою. Всё в одном.

(714145987)


Filippova Ekaterina

Витебск

21.08.2019


Очень хорошее средство, незаменимая вещь на кухне.

(714855917)


Alekseeva Marina Vladimirovna

Канск

12.08.2019


На кухне средство незаменимое. Мою все заявленные поверхности. Отмывает хорошо.

(712570252)


Soboleva Ol'Ga Aleksandrovna

Новоалександровск

10.07.2019


Я этим средством мою все! Очень часто жир попадает на пол, приходилось намывать, натирать пол (линолиум не гладкий), а теперь добавляю немного в ведро с водой, и вуаля - идеально чисто, и на ламинате не оставляет никаких разводов, лучше всяких спец. средств для пола.

(705978505)


Razumovskaya Olesya Ivanovna

Балашиха

09.07.2019


Замечательное средство, пользуюсь им уже много лет!

(713571272)


Dmitrienko Yuliya

Москва

19.06.2019


Фаберлик продолжает приятно удивлять своими классными средствами для дома. Это средство действительно удаляет жир на ура. Помыла им микроволновку. Все сияет. По консистенции средство жидкое, так что я его не разбавляла. Пахнет очень приятно. Химического запаха нет.

(711407264)


Galeeva El'Vira

Набережные Челны

14.06.2019


Этим средством мою раковину на кухне, хватает надолго.

(711610676)


Akmatova Anara Egemberdievna

Бишкек

31.05.2019


Ну просто находка для меня, очень довольна, отличное средство.

(710203149)


Kuz'Mitzkaya Marina Yakovlevna

Лунинец

30.05.2019


Средство просто супер.
Results 1 - 15 of 139