Weight:
520 gr
,
Volume:
500 ml
Concentrated Dishwashing Liquid is formulated with plant-derived ingredients for maximum safe grease-cleaning power and excellent performance.
Creates thick foam that cuts through grease instantly and saves your time and washing efforts.

Easy & pleasant, clean & brilliant!

Description:
Perfect for glass, crystal, porcelain, plastic, silverware, and stainless steel. Adds shine to dishes.
Recommended for washing 0+ baby dishes, nipples, and bottles.
Effectively removes grease stains and stuck-on food residue, even in cold water.
May be used to wash off wax, paraffin, soil and fertilizers from thick-skinned vegetables and fruits.
Rinses off completely.
Guarantees economical consumption.
Formulated with food colorants and plant-derived detergent components that are approved for cosmetic use.
Natural sage extract produces antibacterial effect, softens and nourishes hand skin.
No skin irritation or dryness (pH neutral).
Fresh lime scent.
Bio-degradable and eco-friendly.
Shelf life: 24 months from the production date.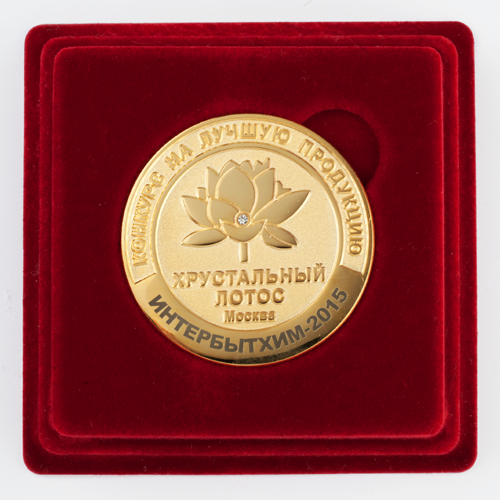 Certificate of State Registration

The product was awarded with gold medal at the annual Crystal Lotus Contest within the scope of the International ExpoShow 2015 Forum.

Download winner's certificate >>

Made for Faberlic JSC, 4 Nikopolskaya str., Moscow, Russia
Country of Origin: Russian Federation
Importer: prem. 25, 3 Gikalo str., Minsk, Faberlic-RB FLLC
Contains: water; 5-15%: fatty acids sulphate (coconut oil based); 5-15%: non-ionic surfactants based on coconut oil; less than 5%: fragrance component, sage extract, citric acid, preserving agent, sodium chloride, food color.
In concentrated form:
Squeeze a small amount onto sponge.
Wash the dishes, fruit or vegetable, and rinse them thoroughly with water.
Use a brush if necessary.
In case of heavily soiled dishes, leave them soak in a diluted solution for a while

.
Use the diluter bottle (product code 11216) to dilute the Dishwashing Liquid in ratio 1:1 - 1:4.
Attention! Not for use in dishwashers.
Precautions:
Use as directed only.
Store in a tightly closed bottle, away from food.
Avoid contact with eyes.
If in eyes, rinse them immediately with water.
User
Recommendation

(714466921)


Pronina Alyona Igorevna

Камень-на-Оби

04.08.2019


Отлично пенится, достаточно одной капли. Не сушит кожу рук, без резкого запаха, отмывает жир без проблем, рекомендую!

(711516704)


Belousova Lyudmila Afanas'Evna

Краснодар

02.08.2019


Хорошее средство, очень понравилось.

(713025296)


Stefanovich Ol'Ga Stanislavovna

Минск

08.07.2019


Средство хорошее. Я использую не разбавляя, было разбавила и мне не понравилось, люблю, когда густое. Хватает на 2 месяца точно.

(713826821)


Tokbaeva Elena Vladimirovna

Нальчик

04.05.2019


Замечательное средство для мытья посуды. Все ароматы приятные. Недавно сделала заказ с экстрактом шалфея. Легко моет, не вредит коже рук (мою без перчаток), не портятся ногти. После использования этого средства нет необходимости увлажнять кожу рук кремом. Кроме того, расходуется очень экономично. Можно разводить средство водой 1:2 и даже 1:4 - моющие свойства сохраняются! Покупая 200мл, на самом деле приобретаем все 800! Очень большая экономия: средства хватает надолго. Хорошо пенится, легко смывается. Посуда блестит, особенно ложки и вилки, которые зачастую так быстро тускнеют, а после использования данного средства приобрели выраженный блеск, как новенькие! Благодарю фирму за качественный продукт. Всем рекомендую приобретать и использовать данное средство.

(709761514)


Kavalenko Irina Sergeevna

Аксукент

09.04.2019


Приятный запах. Отлично пенится. Самый густой концентрат из всех средств для мытья посуды. Надолго хватает и отмывает даже заварку с бокалов.

(712308868)


Shikanova Marina

Зеленоград

16.03.2019


Замечательное средство! Очень хорошо чистит. В отличии от своего "эвкалиптового" товарища, действительно концентрированное. Можно смело разводить в указанной пропорции.

(710613474)


Musaeva Malika Arystanovna

Атырау

18.02.2019


Очень люблю средства для кухни, запах классный, без проблем удаляет жир.

(712230111)


Kulakova Marina Mihailovna

Протвино

06.02.2019


Очень хорошее средство для посуды, развожу его, как написано в инструкции, хватает на 2 месяца. Хорошо пенится и хорошо смывается.

(787466)


Valiullina Natal'ya Nikolaevna

ж/д станции Высокая Гора

08.12.2018


Люблю всю косметику для дома Фаберлик. Но средства для мытья посуды разбавляю не по рекомендации. Слишком жидко получается. Разбавляю чуть больше, чем наполовину.

(706291598)


Bulah Svetlana Aleksandrovna

Херсон

18.11.2018


Средство просто супер. Я брала все запахи и все понравились. Моют хорошо, а главное, смываются легко. Руки не пересушивают. Спасибо, Фаберлик.

(710739924)


Levshina Yuliya Semyonovna

Тамбов

06.10.2018


Перепробовала много разных ароматов! Средство очень экономичное. Кстати, его можно и не разводить, чтобы не заморачиваться с мерными флаконами, достаточно одной капли.

(706346781)


Voronina Ol'Ga Valer'Evna

Самара

06.10.2018


Очень хорошее средство, но зачем-то поменяли запах, верните старый обратно. Спасибо.

(711311422)


Vyazyonkina Anastasiya Yur'Evna

Московский

21.09.2018


Средство очень понравилось. Использую в неразбавленном виде. Отлично отмывает посуду и смывается с неё, имеет очень приятный, а главное - ненавязчивый запах. Расход минимальный за счет густоты, так что хватит надолго. В разбавленном виде лично мне пользоваться не понравилось - я люблю погуще.

(701261299)


Muhina Tat'Yana Nikolaevna

Тула

31.08.2018


Средство просто супер! После второй беременности вообще не могу пользоваться ни "Фейри", ни другими аналогами. Никогда не думала, что после того ополоснешь посуду, на ней остается такой запах средства. А тут просто находка для меня: и очищает здорово, и никакого противного запаха химии.

(710953818)


Islamova Asem

Алматы

24.08.2018


Густое, имеет свежий аромат, быстро смывает застывший жир!
Results 1 - 15 of 158