Weight:
506 gr
,
Volume:
500 ml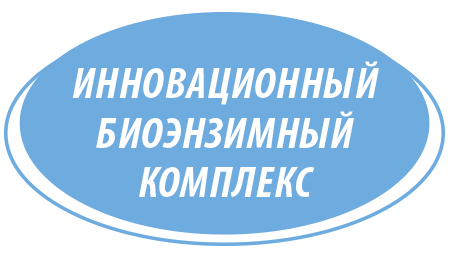 Concentrated Liquid Laundry Detergent for Blacks boasts a unique formula which combines an innovative bio enzyme complex for effective removal of various stains, along with special patented additives which ensure the long-lasting brightness of black and dark clothing and protection against discoloration.
Instantly dissolves and starts working even in cold water.
Rinses out completely, does not leave any residue or streaks, makes your clothes look continuously new.
Recommended for regular washing of black, brown, dark blue and other dark fabric types (except wool and silk), including jeans.
Maintains and renews the brightness of black and other dark colors.
Protects dark clothes against discoloration.
Ensures cleanness and perfect removal of various stains.
Protects fabric fibers agains fluffiness and peeling.
May be used to wash clothes work by all family members.
Economical consumption – 30 ml per laundry! 1 bottle = 3.5 kg of any other popular laundry detergent.
Suitable for hand and machine wash at temperature from 20 °C to 60 °C, regardless of water hardness.
Friendly towards fabric and soft on hands (pH neutral).
Eco-friendly, bio-degradable formula, free from chlorine and phosphates.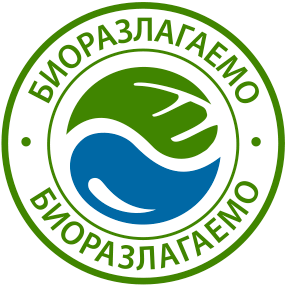 The best features of laundry gel and powder detergent for dazzling cleanness!
Shelf life: 24 months from the production date.
Certificate of Quality
Certificate of State Registration


Made for Faberlic JSC, 4 Nikopolskaya str., Moscow, Russia
Country of Origin: Russian Federation
Importer: prem. 25, 3 Gikalo str., Minsk, Faberlic-RB FLLC
Contains: water, 15–30%: non-ionic surfactants based on coconut oil; 5-15%: fatty acids methylsulfonate sodium salt (based on coconut oil); less than 5%: soap (based on vegetable oils), etidronic acid, propylene glycol, polymers, enzymes, fragrance component, cosmetic color, preserving agent.
Recommended for any washing machines and hand wash.
Do not overload the washing machine drum.
When choosing the wash cycle and temperature, follow the instructions on care labels! Wash light-colored clothes separately from dark and bright garments, as well as from those with a fading dye.
Do not use for wool and silk!
Do not apply onto fabric and clothes in concentrated form.
| | | |
| --- | --- | --- |
| | Temperature | Dose |
| Machine wash | 20–60 °С | 25-35 ml |
| Hand wash | 20–60 °С | 20 ml per 5 liters of water |

In case of tough stains and/or hard water, increase the dose up to 60 ml.
Perfectly pairs with any Faberlic Home Fabric Softener.
Precautions:
Use as directed only.
Keep in a tightly closed bottle away from food products and out of reach of children.
Attention! May be dangerous if swallowed. If ingested, rinse mouth with water. Seek for medical help if necessary. May cause skin irritation – avoid long contact with highly sensitive or damaged skin. Causes eye irritation. In case of contact with eyes, rinse them carefully with warm water for several minutes.
Storage requirements:
Keep in a dry place at temperature from +5 °С to +25 °С.
Dispose of as domestic waste after the expiry date.
User
Recommendation

(713987053)


Ibraeva Gul'Nur Muhitovna

Атбасар

01.06.2019


Тоже попробовала. Мне понравился. Стирала куртки, темные вещи. Не осталось разводов, куртки как будто новые, гладкие и пахнут замечательно!

(711903234)


Ershova Tat'Yana Pavlovna

Каменоломни

29.05.2019


Один из моих любимых продуктов в Фаберлик. Ко всем положительным отзывам хочу добавить, что с ним ворсинки не остаются на одежде (такое ощущение, что он с антистатиком). У меня есть одна "проблемная футболка", на которой всегда после стирки оставались, непонятно откуда, взявшиеся ворсинки. С этим гелем их нет.

(702816965)


Kulikova Irina Shakirovna

Ноябрьск

31.03.2019


Средство хорошее. Но цена караул!

(701710197)


Chuiko Ekaterina Aleksandrovna

Усинск

28.03.2019


Действительно, восстанавливает цвет. У сына на зимних брюках обтерлись коленки, постирала - и удивилась! Потертости теперь почти не заметны.

(711496837)


Shamhalova Patimat Magomedovna

Махачкала

18.02.2019


Купила этот гель, чтоб стирать школьные брюки сына. Цвет действительно темнее, брюки почти как новые. Очень аромат понравился, и после стирки сохраняется. Минус - дорогая цена. Покупаю, когда скидки.

(711343354)


Melnic Andriana

Chisinau

03.02.2019


spală bine hainele negre, devin chiar mai colorate! e super - Хорошо стирает черную одежду, становитесь еще красочнее! Это здорово.

(710906240)


Poddubskaya Mariya Vladimirovna

Могилев

01.02.2019


Мой фаворит в Фаберлик, не оставляет разводов и прекрасно освежает тёмные цвета, удивил после первого раза. Немного дороговато, но он того стоит, постоянно его заказываю, без него теперь никак.

(705816858)


Paranyuk Іrina Volodimirіvna

Винница

25.09.2018


Прекрасно отстирывает, черные вещи действительно выглядят темнее, почти как новые, была удивлена, не ожидала даже.

(702809265)


Bykova Yana Vyacheslavovna

Тверь

10.09.2018


Шикарное средство, вещи, и правда, обновляет, черные вещи как новые после стирки данным порошком.

(711323350)


Podushkina Irina Sergeevna

Джанкой

15.08.2018


Стирала им пока только один раз: запах приятный, разводов не оставил (это главное).

(702205463)


Grigor'Eva Nadezhda Mihailovna

Чебоксары

29.07.2018


Пользуюсь таким гелем для стирки. Нравится. Экономичный.

(709933657)


Dil'Man Mariya Ivanovna

Пенза

28.04.2018


Особых изменений на одежде не заметила, но запах приятный.

(704160300)


Kon'Kova Margarita Leonidovna

Витебск

16.02.2018


Средство мне понравилось. Стирала черные куртки и пальто!

(708915989)


Melnik Oksana

Кантемировка

04.12.2017


Очень понравился порошок, запах приятный, экономичный, буду заказывать еще.

(702680650)


Zhukovskaya Ol'Ga Viktorovna

Витебск

23.09.2017


Брала пробный образец. Очень понравился. За одну стирку вещи изменились до неузнаваемости, вернулись яркость и насыщенность цветов.
Results 1 - 15 of 21