Winter rescue. New product in catalogue №15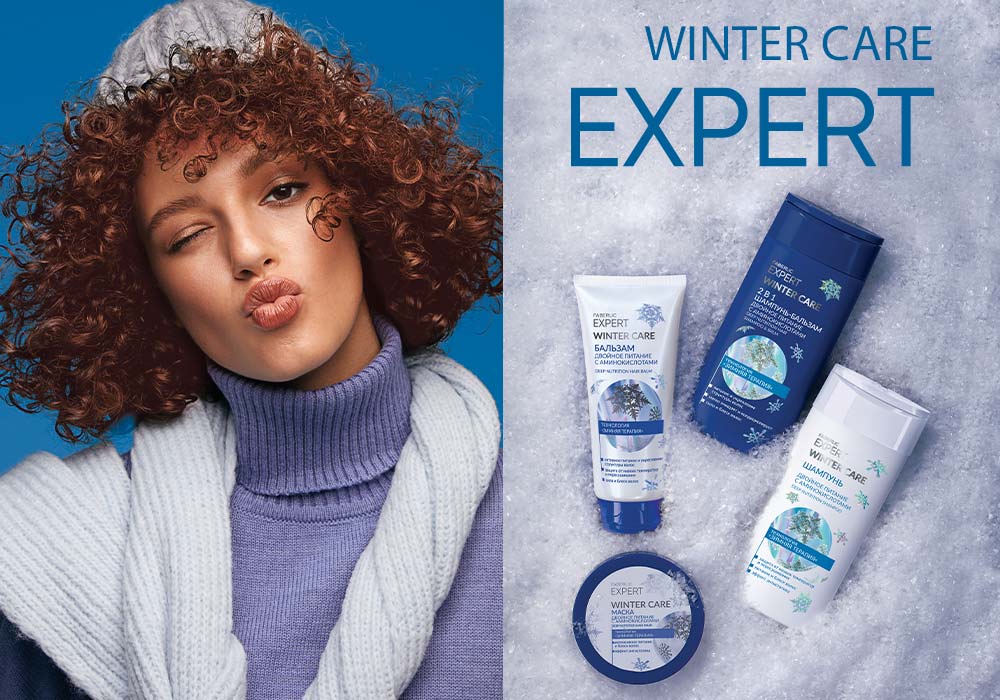 Your hair needs special additional care in winter. Low temperatures outdoors and dry air indoors negatively affect your hair structure, making it weak and brittle. Wearing hats breaks hair and charges it with static, and your head heats up faster, causing a "greenhouse effect". Winter is a real trial!
Special Winter Care products will rescue your hair and keep it healthy. The amino acids in the composition penetrate deep to restore your hair structure, plus efficiently protect against negative environmental factors. Give your hair healthy shine and professional care with new EXPERT series products featuring Winter Therapy technology.
2 in 1 Shampoo and Balm for all hair types gently cleanses hair, maintains water balance, nourishes, and conditions hair along the whole length.
The balm for all hair types complements and enhances the shampoo's effect, and strengthens your hair, making it soft and shiny. Suitable for frequent use.
Mask for all hair types deeply nourishes your hair and scalp, making your hair shine naturally again, and making it beautiful and silky for a long time.
The Winter Care series is suitable for all hair types. Try these universal hair care products right now! You and your hair will love winter!