MODERN clothing collection. New product in cat. №14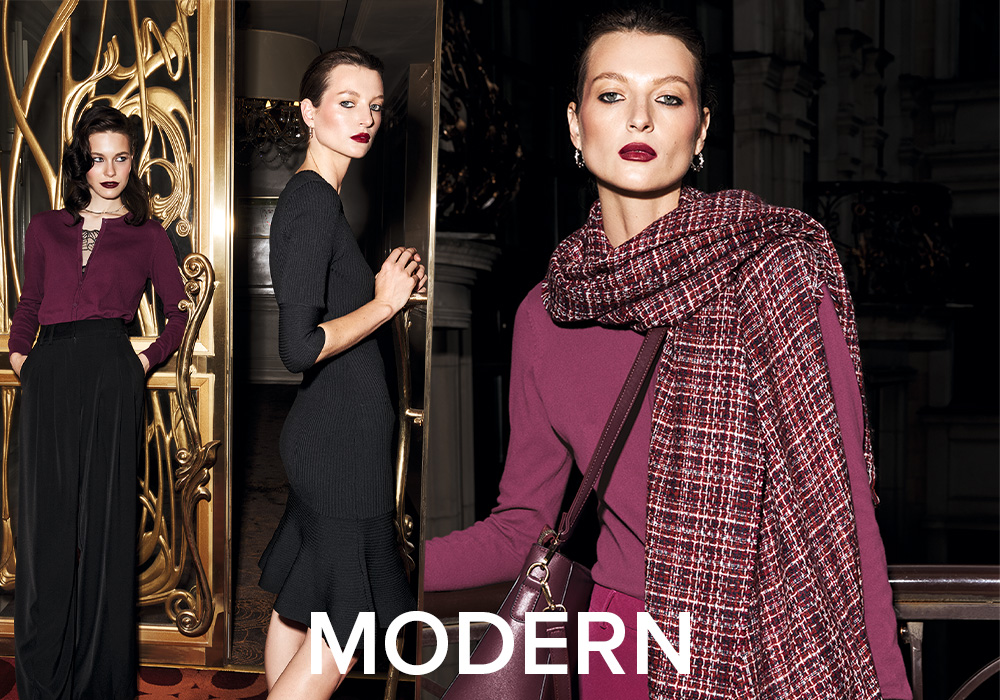 Art deco style emerged in the 19th century and has gone through many changes since then, but the foundation has remained the same: a modern and contemporary look that emphasizes natural feminine beauty.
In the new MODERN clothing collection, you will find interesting jacquard patterned models, monotone wide-leg trousers, fitted dresses, and knit cardigans and jumpers.
Experiment and create a flirty mood! Accessories in the same color scheme as the collection will help you: choose from a beret, caps, a wide pashmina, or an understated handbag. Surprise everyone with mysterious and feminine looks using the new MODERN clothing and accessory collection.